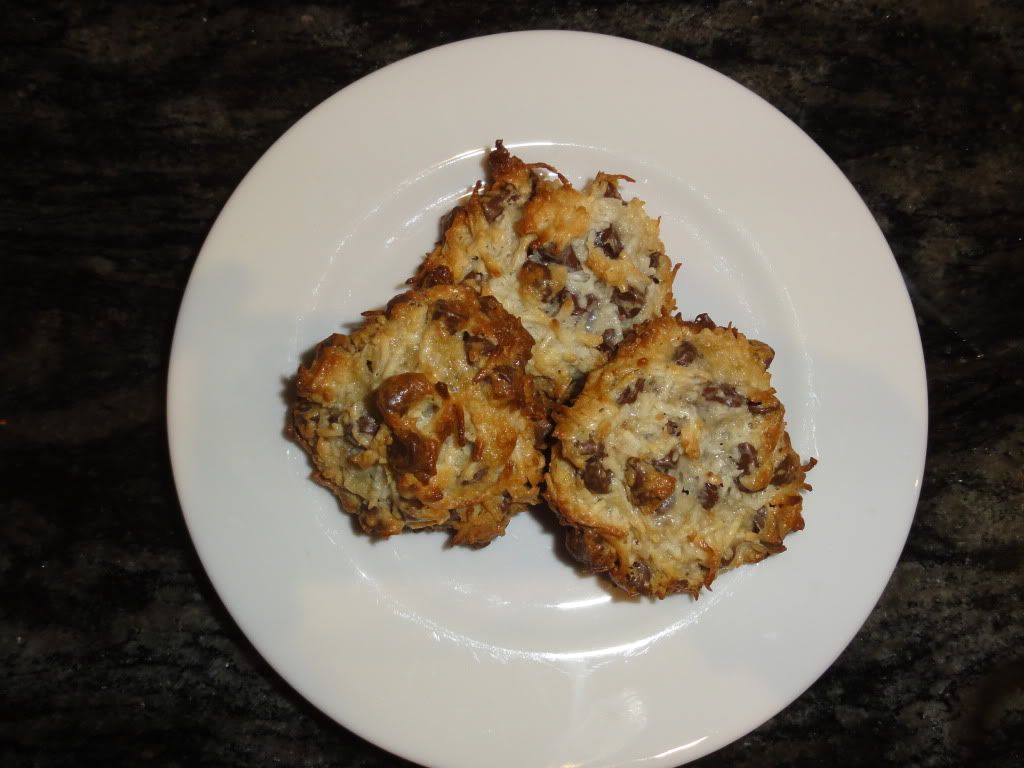 These are sort of chocolate chip cookies. Actually I call them "Shoe Box Biscuits" They are my grandmothers recipe and she used to make them for me when I was a child and would send them to me in a shoebox, always in a shoe box. Kind of strange, I was wondering the other day if she actually used that as an excuse to go and buy a new pair of shoes, so she had a box to send some cookies to me, LOL.
This is such an easy recipe. Takes hardly any time to whip up and they are so tasty and a little chewy.
So this is what I use to make them...
1 x 225g bag of Shredded Coconut, (I try to buy from the health food store)
2 x 250g bags of Nestle Choc Bits - Dark Chocolate (
not sure if they have Nestle Choc Bits in other countries, in Australia they are in the baking/cooking chocolate section at the supermarket, not the confectionery section and they are gluten free
),
1 x 395g can of Nestle Sweetened Condensed Milk
1 teaspoon of Baking Powder.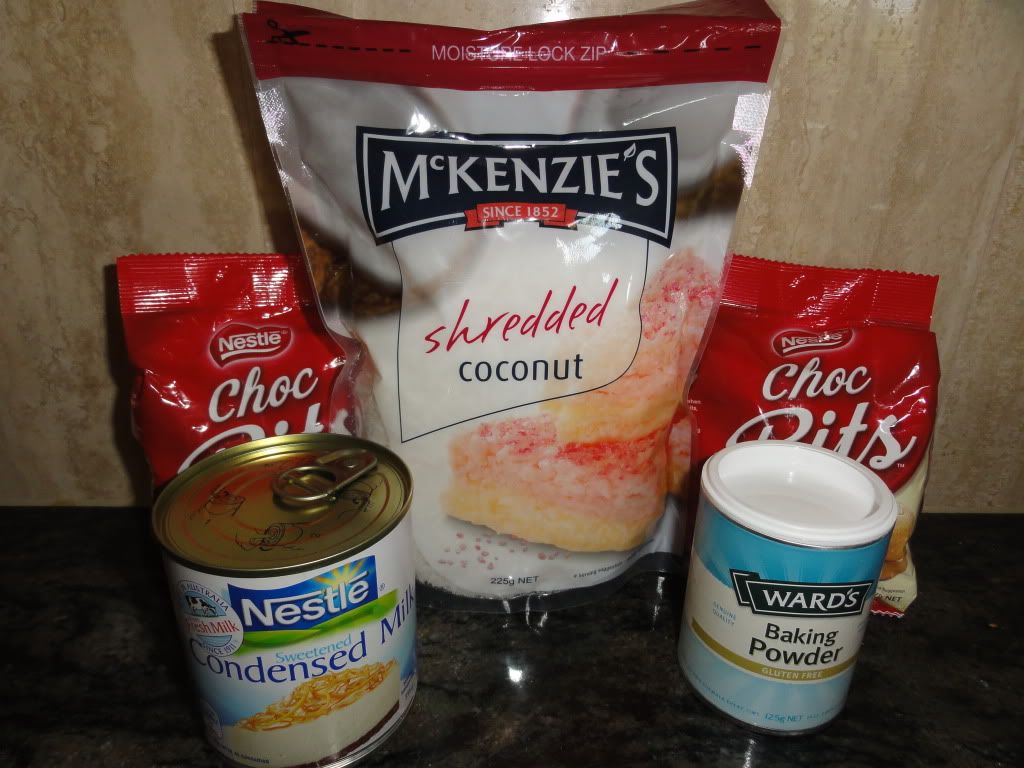 You just put the coconut and baking powder in a bowl, combine well. Add the dark chocolate bits and stir again to combine. Then add the can of condensed milk and mix it through well making sure all of the coconut is covered with condensed milk (I often find a little hidden patch of dry coconut in the middle of the bowl at the bottom). Spoon about dessert spoon sized balls onto a baking tray and bake at 180 degrees Celsius for about 15 minutes. Keep an eye on them as they burn easily.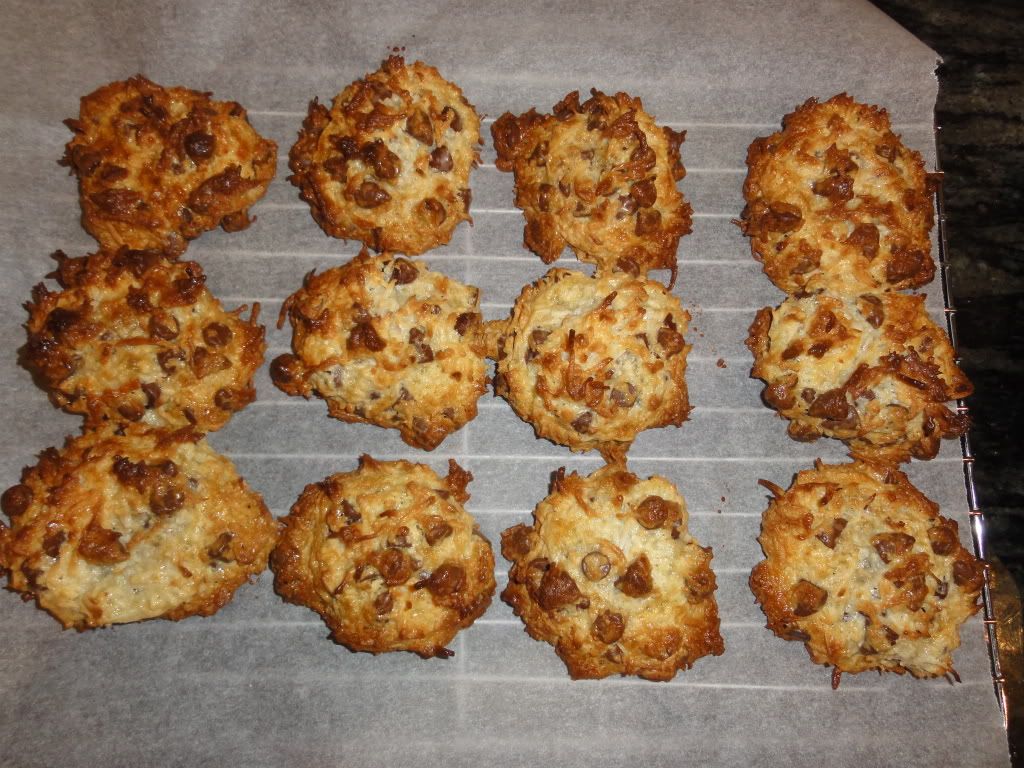 So simple, so yummy, it is almost impossible to stop at just one (unless you don't like coconut of course, then you really won't like these at all, LOL).