I have a few lunch options that I absolutely LOVE from 12WBT.
The other day, taking ingredients we have been having on the program, I created my own recipe. One of the items that I have been introduced to on the 12WBT program is Mountain Bread.
Chia Mountain Bread
This is so delicious, so nice and light. As my son eats more calories than I do, when i make these I give him two slices of mountain bread, whilst I only have one.
So this is one of my favourite lunches at the moment, it is 261 calories (so you could increase this slightly by adding more salad items or a little more turkey).
I start with a slice of chia mountain bread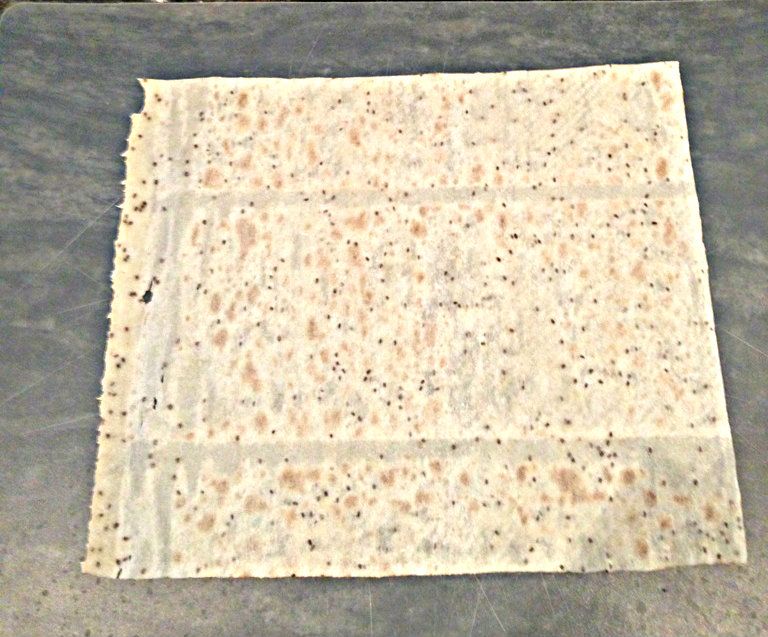 I spread 1/4 of an avocado out over the whole slice of bread.
I then measure out 120 grams of oven roasted turkey breast.
I cut off all fat (sometimes there is a little around the top) and lay this out over the avocado, covering the mountain bread.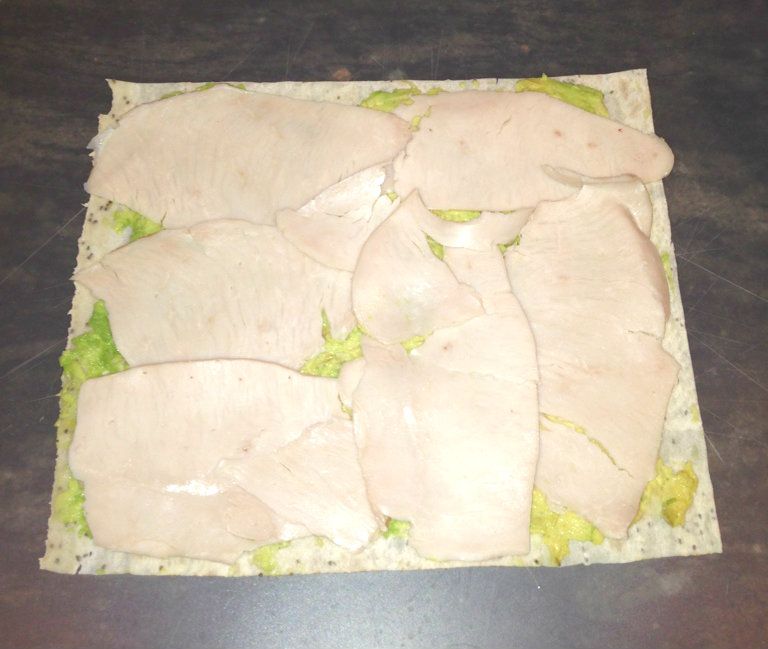 I then sprinkle a large handful of radish sprouts over the whole mountain bread (about half a cup).
I then wash some english spinach (about 1/4 to half a cup, it's only 2 to 4 calories for 1/4 to half a cup of spinach so add as much as you like)
I then carefully roll the mountain bread.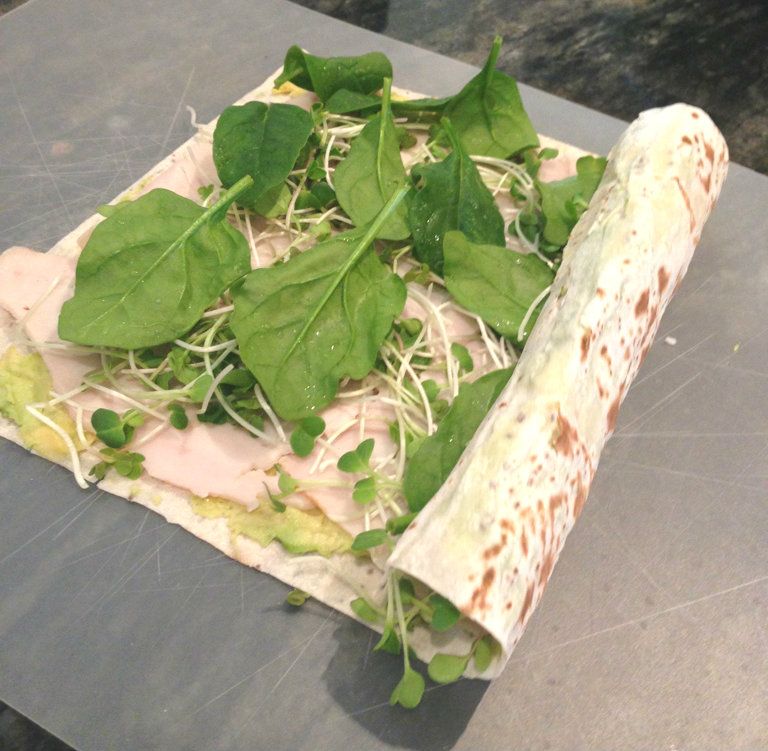 Creating a perfect long yummy turkey, spinach, radish and avocado sausage.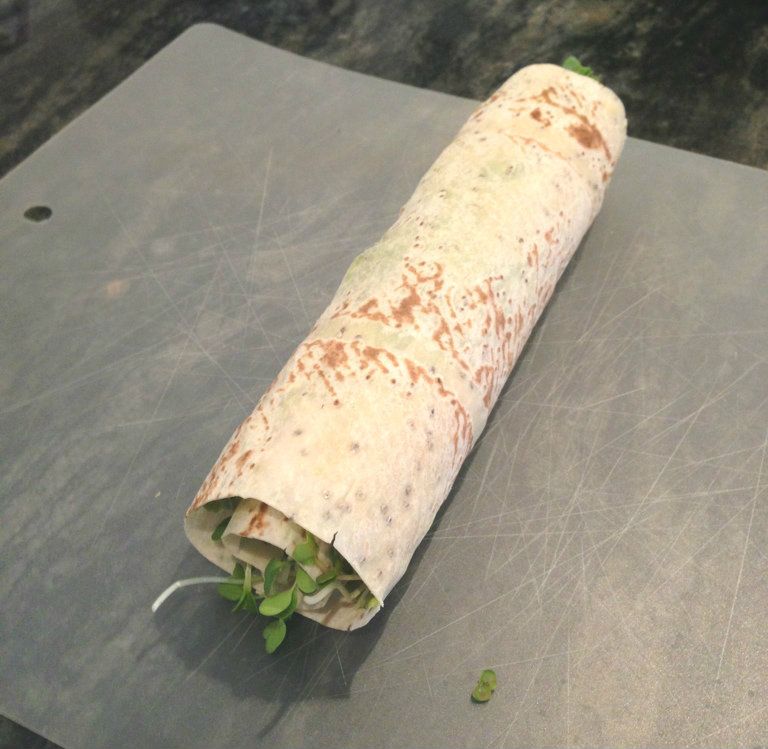 Voila, this is how it looks. Yummy, filling and healthy!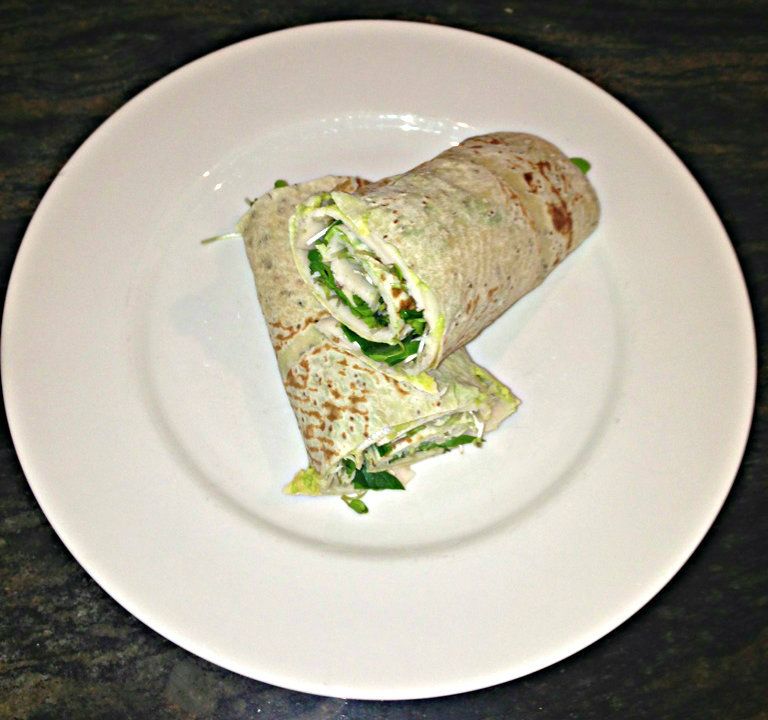 I like spreading the ingredients out over the whole mountain bread, rather than just putting them in the middle and rolling as you get a mixture of bread and ingredients the whole way through. At just 261 calories, this is a delicious and filling lunch!